Online Elderly Care from UK-qualified Doctors in Pakistan
Love your parent's health? Book an appointment with our UK-qualified doctors. We offer the best online healthcare services now in Pakistan.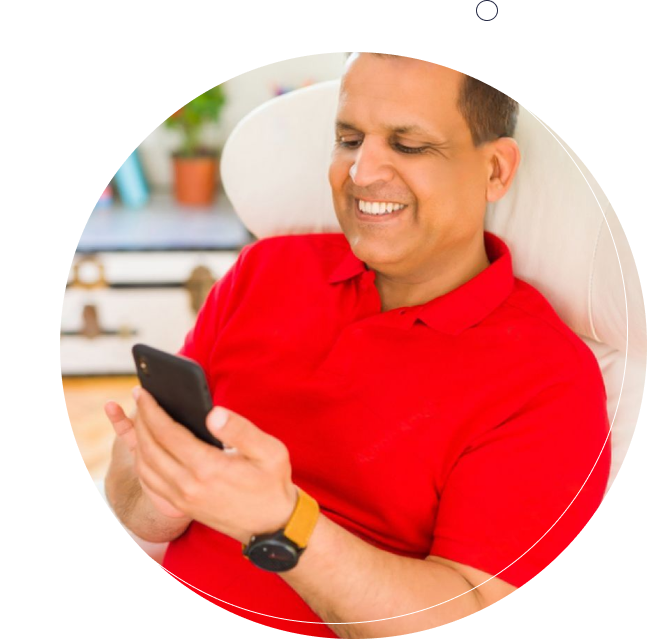 Offering exciting promotions!

Book an Appointment with your Personal Doctor From UK
Step 1
Register yourself on our website or Login to your account if already registered
Step 2
Book an appointment
Step 3
Choose your desired service, staff and time
Step 4
Confirm your Appointment in seconds
Frequently Asked Questions (FAQ)
Is Sehat Zindagi difficult to use?
Sehat Zindagi is telemedicine software that can be used to connect patients, providers, and care teams. It's designed to be as easy to use as other familiar modern applications. Patients and providers with a basic familiarity with online apps should be able to quickly figure out how to use Sehat Zindagi.
Why is it important for me to Consult with a General Practitioner virtually?
General Practitioners are trained to diagnose your exact health concerns and give you primary care. They are the first point of contact for any health issues and can help you with all kinds of medical problems, refer you to a specialist or give you medicine if necessary, and monitor the effectiveness of treatment over time—all in one appointment! GPs can help prevent long-term problems from developing into something more serious down the road, too.
Is the quality of care the same as an in-person visit?
We at Sehat zindagi always ensure quality in our telemedicine services by using and applying the confirmed methods that have decades of research and demonstrations behind them. Telemedicine has been found to be a safe, cost-effective and convenient way to provide healthcare services and has advanced significantly, with many uses in healthcare today ranging from long-distance data transmission for patient monitoring to remote consultations between doctors and patients.
What health concerns can Sehat Zindagi treat?
We provide care for many of the most common health conditions that affect the body and the mind Sehat Zindagi is a telehealth service that allows you to receive care from licensed, experienced doctors from the UK.
We provide care for many of the most common health conditions that affect the body and the mind. Our doctors have extensive training in their fields, including:
-Asthma
-Diabetes
-Heart Disease
-Hypertension (high blood pressure)
-Obesity
Our doctors are available 24/7, so you can get help when you need it most. No matter what time of day or night you're feeling unwell, a doctor can be there for you.
What equipment do I need? Must you use video capabilities? Do you need a headset?
Sehat Zindagi uses the best technology available to us to ensure that our service is always running smoothly. We've built our platform to work on all major platforms. That said, synchronous (live), two-way, audio-visual communication is best practice when using telehealth as a delivery mechanism. Headsets and other audio enhancements are optional, but being able to guarantee optimal sound quality is especially important.